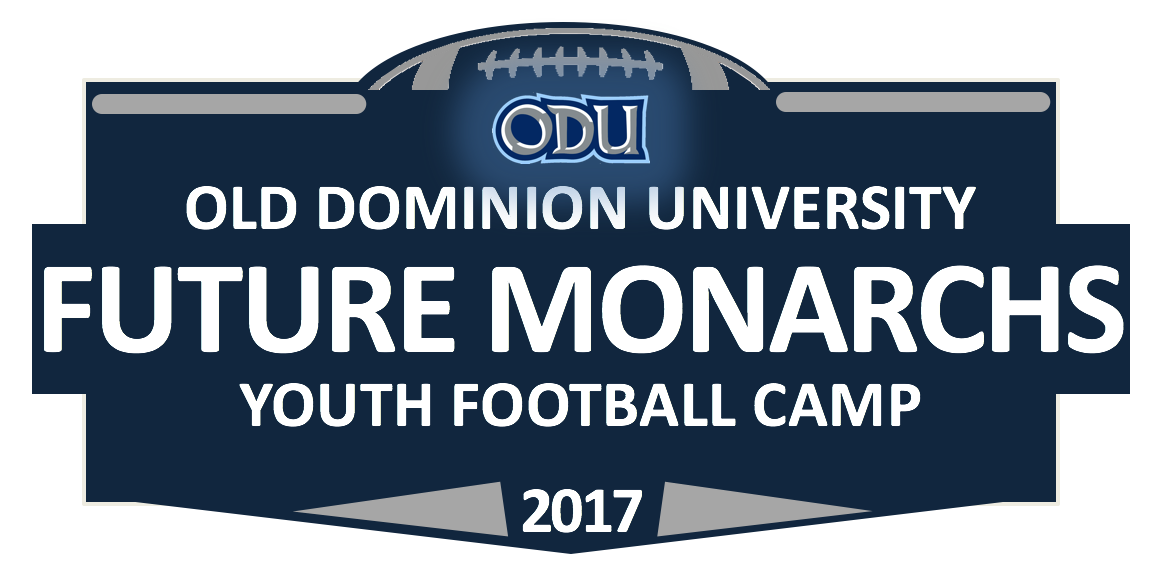 Link: https://store7676307.ecwid.com/#!/ODU-Youth-Football-Camp-Spring-Break/p/79793445/category=16024572
Old Dominion Football Youth Football Camp
Camp Date: Friday April 14
Camp Time: 1pm – 4pm
Cost: Free
Registration: 12:30pm
Location: Virginia Beach Field House
2020 Landstown Centre Way, Virginia Beach, VA 23456
Entering Grades: 2-8
Please Wear/Bring: Sneakers & cleats (cleats not absolutely necessary) athletic attire, (no helmets or shoulder pads)
Assumption of Risk Statement (Click Here)
Open to youth football players 2nd – 8th grade (absolutely no high school students).
Instruction will focus on introduction to basic football skills in a fun, non-contact format.
Instruction by ODU Coaching Staff & Current ODU Football Players.
Campers must bring their own cleats & sneakers (no pads).
ODU Youth T-Shirt Provided
Check in will begin at 12:30 pm and camp will start sharply at 1:00 pm. Camp will conclude at 4:00 pm.
Campers will be separated into groups based on age / ability. No prior football experience is necessary.
Frequently Asked Questions
Do I need to bring water
No, we provide water & Gatorade free of charge

Does camp provide a meal
No

Is this an overnight camp
No – our website has recommendations for local hotels we recommend
Do I need my helmet or shoulder pads
No, no helmets no shoulder pads at camp. Camp is 100% non-contact.

What should campers wear
Athletic attire. Please bring cleats, all fields are "field turf"
Do I need to bring a copy of my physical
No, by signing our liability waiver – you are participating at your own risk
Have Another Question?
E-mail Ron Whitcomb at rwhitcom@odu.edu & he will get back to you in 24 hours